Benefits of Studying MS in USA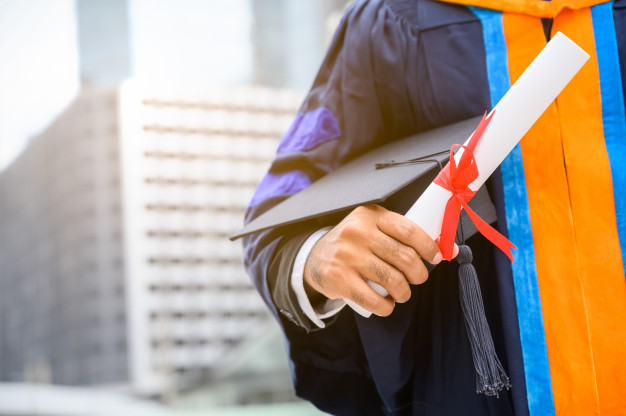 Why a MS or Master's Degree is Important?
Many businesses are looking for postgraduate employees because students are involved in trying to grow their careers. Finally, it will give you more opportunities when you are looking for a job after graduation. Some jobs also require a Master's degree as a minimum qualification before you can apply. It helps you get into these types of jobs that you would not be able to get if you did not have this kind of degree. In the 2019/20 academic year, the US university system welcomed a record 4 lakh international students, making it the world's most popular place in the world for international students. So, what do all of these students see in American universities, which motivates them enough to travel such a long distance to enroll in a US university? GoUSA encourages you to investigate the benefits of studying MS in the United States for yourself.
Ask us how to
in top universities

Thank you for choosing us
Our experts will get back to you at the earliest
or
Advantages of Studying MS in USA
Over 2 million courses to choose from, the ability to raise money through the work-study scheme, post-stay master's permits, research opportunities, and merit-based scholarships to help education are some of the advantages that foreign students can receive when they graduate in the United States.
Top Reasons to Study MS in USA
9 Factors to Pursue MS in USA every year, the number of international graduate students choosing to study in the United States It is a fantastic place to pursue your education while also providing a range of unique experiences. The United States is among the most popular destinations for international students, but with academic achievement as a given, US institutions, colleges and universities are a great option for domestic students. Here are the top reasons to study MS in USA at a top-ranking university.
1. World-class educational opportunities
The United States is well-known for its excellent educational system. Students are trained to become the leader in their chosen field of work through world-class teaching and up to date technology. A student studying in the United States has different skills and experience than his peers. They are admired for the high quality of education they provide as well as the research opportunities, knowledge transfer, and international outlook. In any given year, at least 15 American universities are ranked among the top 20 in the world, and the majority of these, together with thousands of others across the country, offer Master level courses. Students should take advantage of the incredible amount of subjects on offer, with standout courses in every subject, with several selective universities to choose from. Graduate and technical schools at US universities place a strong focus on employment prospects, giving students access to excellent development programs and better academics in their fields.
2. Study at top US institutions or Universities
It's no secret that the United States is home to many of the world's best universities. In reality, half of the world's top ten universities are in the United States, according to the QS World University Rankings. These are Stanford, MIT, Harvard and Caltech, but the United States is home to hundreds of other prestigious universities and colleges. Whatever country in the United States you wish to study in, you will have a plethora of fantastic options for furthering your studies. The excellent prestige of American universities would automatically make you a desirable choice for prospective jobs.
3. Choose from a variety of programmes
With over 4,500 universities and colleges in the United States offering bachelor's degrees and the ability to combine multiple subjects as "majors" and "minors". The United States is the place to go if you'd like to try out new classes and subjects. There really is no other country on the planet that offers such a wide variety of services and versatility. You'll be able to research some of the most cutting-edge topics and engage with well-known academics that will mentor you during your studies. Because of the large number of universities and colleges in the United States, you have a lot of choices when it comes to the type of experience you want to have. Take into account the university's location, classes, housing, size, faculty, student body, tuition fees, athletic programmes, services, and other factors. International students studying in America have the opportunity to immerse themselves in a society that is vastly different from their own. Exploring a different way of life will help you gain trust and improve your social skills
4. Scholarship benefits:-
Most colleges and universities in the United States offer scholarships to international students. This offers financial assistance to students who wish to study abroad. You have more scholarship opportunities if you have a decent academic record. Some colleges need you to apply for scholarships as part of the admissions process. To be a scholarship recipient, you must conduct a thorough study. According to your scores and interests, GoUSA will guide you to various scholarships at various universities.
Visit us for expertised counsultancy
Chennai
Bangalore
Mumbai
Pune
Hyderabad
Coimbatore
Cochin
5. Internship opportunities:-
You can earn money by working at your own university. Working as a research assistant or trainer with a senior professor on a research project is a great educational experience. This will be a standard practice that will allow you to break into future jobs.
6. Enjoy the US student lifestyle
You're probably lying if you say that US college life is not the first thing that comes to mind while considering studying in the United States. You will not only have the opportunity to learn about one of the most fascinating cultures on the planet by attending a university in the United States. But you will also have the opportunity to engage with students from all over the world and become truly international. Every young student has dreamed of living in the United States at least once, and the simplest way to realize the dream is to study in the United States. You can live on the university campus, join sports groups, clubs and fraternal organizations or psoriasis, and enjoy all the wonderful experiences you dream of.
7. Improve your English skills
Need more explanation for this? For most international workers, strong English skills are needed in today's job market. What better way to learn English than to immerse yourself in a society where it is the main language? Even if you already know English well, engaging with native speakers on a regular basis and having to complete all of your daily activities and academic assignments in English will support you gain a greater understanding of the language and vocabulary.
8. Long-term career gains
Many universities dedicate a lot of resources to help students' career decisions and developing their professional skills. This can help postgraduate students define their personal vision for the future and provide the best chance for long-term success if they are unsure of which path to follow. The Postgraduate students can get advice on choosing the most rewarding job in their chosen field by attending seminars, events, and one-to-one tutorials. Employers value a foreign education because it gives graduates an advantage in terms of adaptability, independence, and communication skills. As the global market place is more suitable for many industries, recruiters are more likely to look for candidates with knowledge of various cultures and reliable connections in these.
9. Earn better than other countries
More than 80% of students choose to pursue an MS degree abroad. The fact that the United States has the highest standard of living pays healthy salaries to its employees. The work environment is pleasant and stress-free, which is ideal for Indian workers who are accustomed to dealing with work stress in a calm manner. You can also remain safe and conserve resources that can be channeled into your work and success due to the clean surroundings and pure environment.

Studying in the United States can be a life-changing experience that will broaden your perspective of the world and yourself. You will grow both professionally and personally. If this is not enough to persuade you, consider how much easier it would be for you to fly to various states in the United States until you reside in one.

After considering all of these advantages, it's no surprise that so many students want to study in USA. It will continue to be an excellent educational destination for international students, and any applicant who is considering studying abroad should give it serious consideration.