Scholarships in USA
| Universities offers Scholarships for Masters in USA | Name of the Scholarship | Eligibility | Amount |
| --- | --- | --- | --- |
| California State University – San Marcos | CSUSM Masters/GR Tuition Waiver Program | For masters student enrolled in their scholarship program | Full tuition fees Wavier |
| Iowa State University - Only UG | Global Scholars Award for Retention | Need-based scholarship based on students activities and GPA scores Cannot have an assistantship | $500 (min) to $2,000 (max) |
| Miami University | International Education Scholarship | Merit-based criteria based on application form submited before deadline | $2,500 to $12,000 per year |
| University of Houston - Clear Lake | Hunter Hall Housing Scholarship | An active degree-seeking student with excellent academic credentials. Applicant must meet all terms of the Residence Hall Service Agreement for fall and spring semester | $2,000 |
| Bradley University | Fine and Performing Arts Scholarships | Program-specific scholarship submitted before deadline | $4,000 per year |
| Clarkson University | International Scholarship | Merit based criteria | $5,000 to $30,000 per academic year |
| Drury University | International Scholarship | Merit based criteria | $22,000 per year |
| Fairfield University | Fairfield University Merit Scholarships | Merit based criteria for all Farfield students | $15,000 to $28,000 |
| Hawaii Pacific University | #YouAreWelcomeHere Scholarship | New undergraduate international students for fall term | 50% of tuition |
| Indiana Institute of Technology | Institutional Scholarships | Merit based crteria | $15,000 |
---
Show 37+ Universities

Highlights of Scholarships in USA
The USA offers more than 1000 scholarships every year for international students

Scholarships in the USA often cover significant portions of tuition fees and sometimes even living expenses.

Exclusive USA scholarships cover up to 50% of tuition fees

Few USA scholarships grant up to $25000 for international students

Scholarships in the USA are not just partially funded, few scholarships are fully-funded

The USA offers scholarships that are specific to certain academic disciplines

Few scholarships in the USA provide an average monthly stipend of $2000

Thank you for choosing us
Our experts will get back to you at the earliest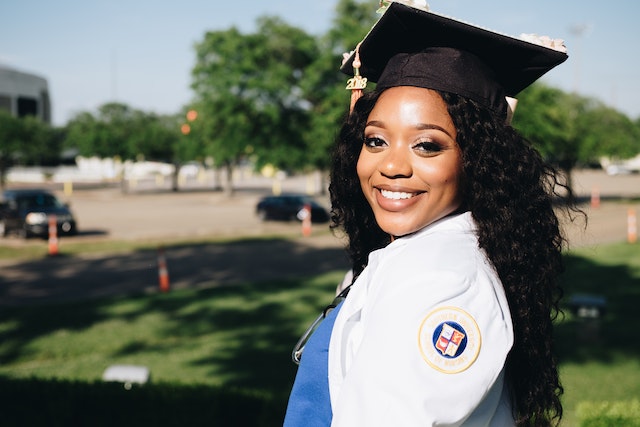 Scholarships
Scholarships in USA
Scholarships in the USA offer abundant opportunities, making its world-class education accessible to students worldwide. The country's scholarships majorly cover tuition fees and living expenses. These scholarships, which range from partially funded to fully -funded scholarships in the USA, make it possible for students with different backgrounds and academic accomplishments to pursue their educational objectives without worrying about the expenses they need to bear for studying in the country.

Government-funded scholarships in the USA are awarded for empowering education and for the progress of international students there. Government of USA scholarships are often supported by federal, state, or local government bodies, which play a very important role in making higher education accessible to diverse students from different parts of the globe. To apply for scholarships in the USA you can consult with one of our expert counselors who will guide you through the various scholarships that will be eligible for you.
Am I Eligible for Scholarship in USA?
The Eligibility for Scholarships in USA depends on various factors. The eligibility criteria that are considered for applying for the scholarships are as follows:
Academic achievements like GPA, test scores (e.g., SAT, ACT), and class rankings
Your chosen major or field of interest
Financial need is considered for some scholarships based on family circumstances.
Involvement in extracurriculars, leadership, and community service can boost eligibility for specific scholarships.
Essays, personal statements, and interviews are also one of the factors that are considered for eligibility
Your enrollment level, whether you are applying for an undergraduate, graduate, or doctoral degree
You must remember that the scholarships vary among different universities and organizations, so it's necessary that you make a thorough research of specific criteria for each scholarship. We at GoUSA make sure that you meet the specific Requirement to apply for scholarships in USA.
GoUSA's Extensive Footprint in India
Offices across India
250+ Experienced Consultants
Chennai, Coimbatore, Bangalore, Cochin, Hyderabad, Mumbai, Pune and many more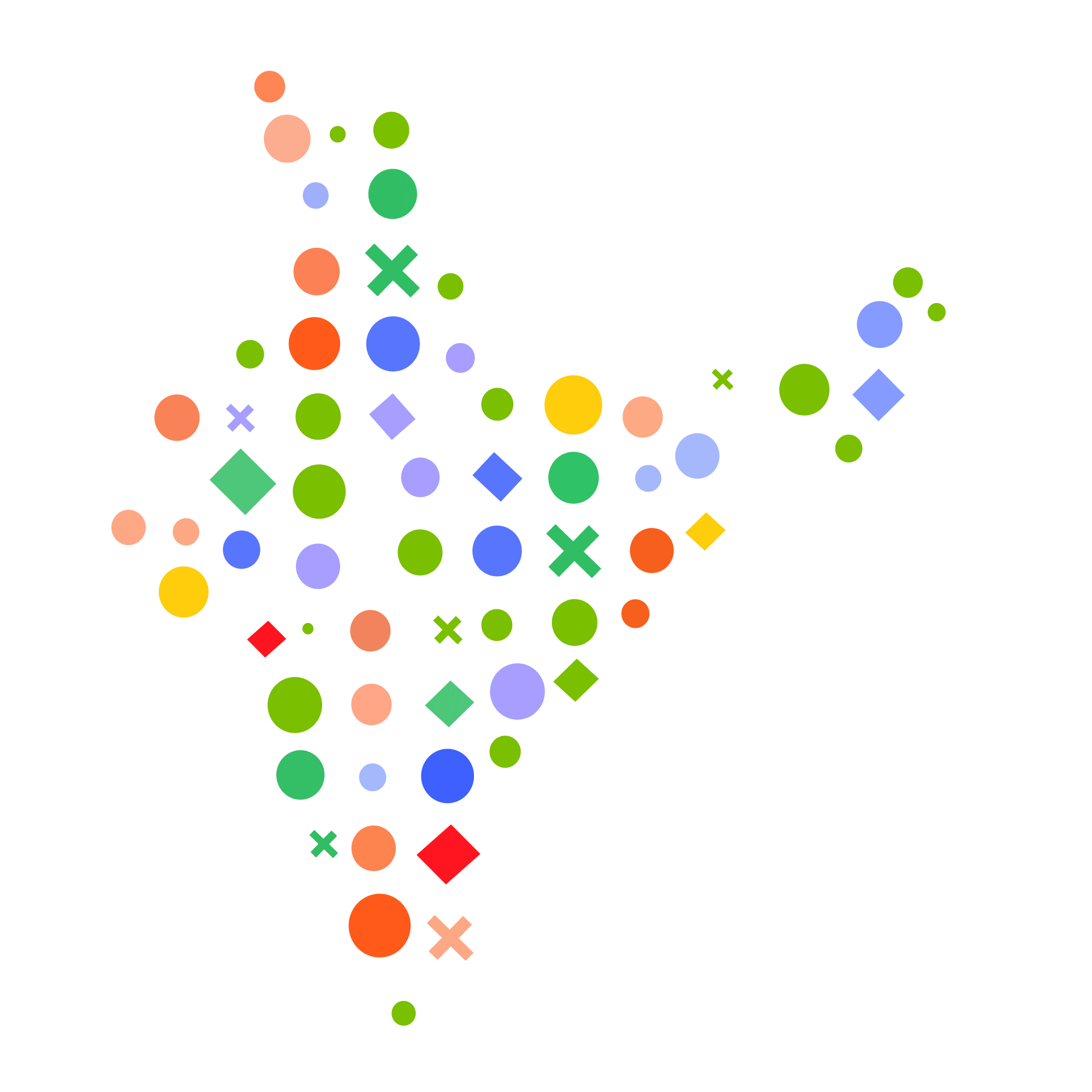 Types of Scholarships in USA
The USA offers various types of scholarships for international students across the globe to ensure that they are part of a world-class education system that enforces a multicultural environment. These scholarships are designed primarily to address financial disparities, attract talented individuals, and encourage global academic collaboration.

There are different types of scholarships in USA for Indian students. These scholarships are majorly divided into:
Merit-Based Scholarships
Need-Based Scholarships
Country Specific Scholarships
University Specific Scholarships
Course-Specific Scholarships
Research Scholarships
Merit-based scholarships are awarded to students with academic excellence, leadership qualities, and exceptional achievements. Various universities and colleges in the USA offer partly or full-tuition scholarships based on students' academic records, standardized test results, and other accomplishments in an effort to attract merit students from all over the world.

Need-Based Scholarships are awarded to students who face the financial challenges of studying in the USA. These scholarships are offered to students to make education more affordable by supporting their tuition fees, and, in some instances, even living expenses are covered.

The Government of the USA and various non-governmental organizations offer country-specific scholarships exclusively to students from India. These grants foster global collaboration and academic exchange, often with the hope that beneficiaries would return home to aid in the development of their home country

Universities in the USA frequently provide specific scholarships for Indian students, primarily awarded based on leadership potential, academic achievement, or other considerations.

In the USA, Indian students seeking education in some academic regions may receive financial assistance through course-specific scholarships. These awards encourage students to succeed in their chosen fields of study by recognizing the value of building competence in certain subjects.

Research Scholarships are awarded to graduate and doctoral students to help fund advanced studies and research projects.

A few scholarships for Indian students to study in the USA are:
Fulbright-Nehru Scholarships : These distinguished scholarships, sponsored by the United States-India Educational Foundation (USIEF), provide opportunities for Indian students to study and research in the United States. This scholarship covers tuition fees, living expenses, and travel across various academic areas.

Inlaks Scholarships : Widely regarded among Indian students, Inlaks scholarships offer grants to outstanding students pursuing graduate studies at the best colleges in the United States. These scholarships cover tuition, living expenses, and sometimes even travel expenses.

Commonwealth Scholarship and Fellowship Plan (CSFP) : The Association of Commonwealth Universities (ACU) administers the CSFP and provides financial aid to Indian students who wish to study for master's and doctorate degrees in the USA. These scholarships are applicable to various disciplines.

Apart from the mentioned scholarships, the USA offers different scholarships to Indian students to aid them in pursuing their desired course of study at one of the top USA universities. You must remember that each university offers different scholarships tailored to each student's needs. Reach out to us to know more about the scholarships at your desired USA universities.

You can consult one of our expert counselors at GoUSA to get detailed information about the various scholarship opportunities available to pursue your education in the USA. Further, our consultants can help you with the tedious scholarship process and provide you with guidance in helping you secure an 100% scholarship. Contact us now to learn about the scholarships available for you.
Get all your doubts
clarified now for

Free
I agree to GoUSA terms and privacy policy
or

Thank you for choosing us
Our experts will get back to you at the earliest
Scholarship for Masters in USA
Scholarships for master's in the USA aid international students in achieving their academic goals and advancing their careers. These scholarships, which universities, organizations, and governments generally provide, provide financial assistance to students from all over the world for their master's degree. These scholarships are intended to recognize academic brilliance, leadership potential, and specialized areas of study and help minimize the financial burden of tuition fees and living expenses.

Scholarship possibilities for aspiring graduates include those based on talent, need, academic area, and country they come from. Moreover, these scholarships not only make quality education more accessible but also help to build a worldwide community of talented professionals, innovative thinkers, and leaders ready to make significant contributions to society. You must ensure you are aware of specific conditions for scholarships in USA for Masters before applying to one. You can connect with our experienced counselors at GoUSA and get personalized guidance on how to apply for scholarships in USA for Masters.
Scholarships of MBA in USA
Widely renowned for its MBA courses, the United States provides a rigorous academic curriculum that draws students from worldwide looking to enhance their careers in the business sector. However, pursuing an MBA degree in the USA can be pretty expensive, considering the tuition fees, living expenses, and other costs. To support these expenses, the USA offers an abundance of scholarships to cover the expenses of international students.

Scholarships for MBA in the USA are offered by various resources, including universities, private organizations, and non-governmental organizations. These awards are intended to recognize merit students and are based on other criteria that the scholarship providers put forth. The conditions for scholarships in USA for MBA and the application process of these scholarships vary depending on each scholarship provider. We at GoUSA provide personalized guidance on how to apply for scholarships in USA for MBA.
Scholarship for Bachelors in USA
A scholarship for a bachelor's course may significantly decrease the financial burden of pursuing a degree in the USA. Scholarships for Bachelors in USA are granted based on several factors, including academic excellence, extracurricular accomplishments, leadership skills, and distinctive skills.

Most universities in the USA give merit-based scholarships to academically outstanding international students in recognition of their high school academic achievement. Additionally, most non-governmental organizations and foundations offer bachelor's degree scholarships to international students with particular backgrounds, interests, or career aspirations. These scholarships can be based on factors such as ethnicity, intended field of study, etc. You can consult with our experienced consultants to learn the conditions for scholarships in USA for Bachelors you must meet to apply. You can also reach out to us and get to know more about how to apply for scholarships in USA for bachelors.
I agree to GoUSA terms and privacy policy
or

Thank you for choosing us
Our experts will get back to you at the earliest
Scholarship for Indian Students to Study in USA
Scholarships tailored for Indian students to study in the USA are not only granted based on exceptional academic achievements but also on their capacity to introduce innovative perspectives and contribute fresh ideas to their chosen fields of study. These scholarships aim to support and nurture the brightest minds from India, fostering a diverse and dynamic educational environment.
Joint Japan/World Bank Graduate Scholarship Program
This scholarship is offered to students from developing countries, including India. JJJWBGS program offers scholarships for 45 Participating Master's Programs in 27 universities in the USA. The scholarship supports your graduate program's tuition as well as the expenses of basic medical insurance received via the university.
American University Emerging Global Leader Scholarship
This scholarship is aimed at international students, including Indians, who wish to study at American University. For four years of undergraduate education, the scholarship covers the entire cost of tuition, housing, etc. To be eligible for this scholarship, the international student must have a minimum 3.8 GPA equivalent out of 4.0 GPA (or in the top 10% of graduating class) for 9th-12th grades.
AAUW International Fellowships
The American Association of University Women (AAUW) offers fellowships to women from all over the world, including India, to pursue graduate or postgraduate studies in the USA. The scholarship awards $20,000 for the master's/first professional degree, $25,0000 for the doctoral degree, and $50,000 for the postdoctoral degrees.
Stanford Reliance Dhirubhai Fellowship
This fellowship is awarded to Indian students committed to addressing global challenges. It covers tuition and associated fees for Stanford MBA students. The Reliance Dhirubhai Fellows will receive tuition support and course-related fees — an estimated $140,000 total value per Fellow for the two-year program.
The Gorilla International Scholarship
This scholarship offers a tuition waiver of up to $6,000 USD for undergraduate students enrolled full-time for up to four years and graduate students enrolled full-time for up to two years. These scholarships are offered for new international students (freshman, transfer, and graduate) applying to PSU for the first time. These scholarships are considered based on students' Grade Point Average (GPA), intellectual pursuits, professional experiences, GRE/GMAT scores, English language proficiency test scores (TOEFL/IELTS/PTE), and financial need.
The OHIO Excellence Scholarship
This scholarship program is merit-based and offered to honor the accomplishments and unleash the potential of Ohio University's vibrant, varied, and academically prepared first-year class international students. The scholarship awards range in value up to $6,500 every year.

To know more about the various other Scholarships to study in USA for Indian Students, you can connect with one of our expert GoUSA counselors. Our experts at GoUSA will guide you through all the available scholarships based on your profile and eligibility.
Get all your doubts
clarified now for

Free
I agree to GoUSA terms and privacy policy
or

Thank you for choosing us
Our experts will get back to you at the earliest
FAQ:
---
Is it possible to get a scholarship to study in the USA?

Yes, of course! It is possible to secure a scholarship to study at one of the top universities in the USA. You can consult with one of our experts to get free scholarship guidance.
---
Do universities in the USA offer fully-funded scholarships?

Yes, some USA universities offer fully-funded scholarships to cover international students' tuition fees and living expenses.
---
Are there any requirements to apply for the scholarships?

Each scholarship provider has different requirements. You should ensure you meet the eligibility requirements before applying for a particular scholarship.
---
Do scholarships in the USA even cover travel expenses?

The USA offers a few scholarships that do cover your airfare prices, but there are specific eligibility criteria for such scholarships.
---