Required Documents for Masters in USA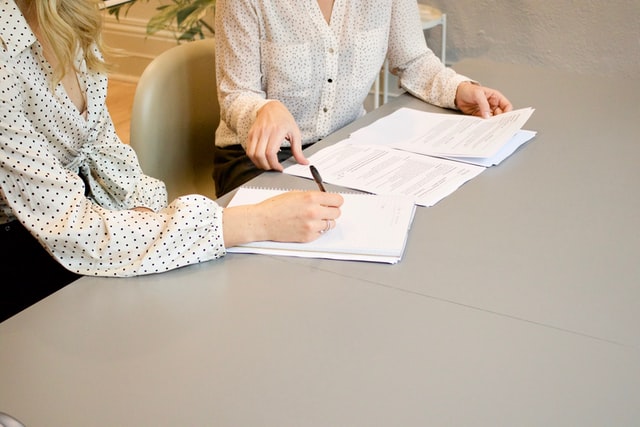 Everyone knows education is the first step to change one's way of life by opening up people's minds and expanding to lead a successful life. Doesn't matter what country a student is looking for, there are certain documents to be prepared. Different countries require a certain set of documents before admitting people from other countries. Depends on the type of course and country the number of documents changes. Apart from this, there are specific documents that are needed to file a visa application, which is mandatory in most countries.

Educational consultants may give you a checklist that ensures the interested candidate prepared a set of documents in the correct format. We have to be cautious about document preparation, which guarantees the offer letter from the dream overseas university.
Ask us how to
in top universities

Thank you for choosing us
Our experts will get back to you at the earliest
or
Document checklist for Higher Studies in USA
1. Offer letter
A letter from the designated educational institution which acknowledges the confirmation of your application for a specific course you applied. Universities may issue either conditional or unconditional offer letters, depending on the set of data from your application request. Conditional offer letter says certain mandatory subjects to be taken when one starts the course, while unconditional includes the tuition fee and due details, which are guaranteed confirmation. Some courses need industrial experience for eligibility, and educational backgrounds are also considered.
2. Language proficiency test scorecard
The IELTS test is most commonly considered in universities across the world. However, TOEFL and GMAT are also preferred for Master's degree candidates. Applicants have to submit a legitimate copy of the testing scorecard and keep the original when they go to the country. IELTS score is valid for two years and the IELTS academic test should have been taken by the candidate. The language test is one of the basic requirements for overseas education; however countries like the UK do not need any.
3. Educational documents
Educational documents from 10th grade to the highest degree are required, which includes the following certificates in common, SSLC, HSC, all individual mark sheets & consolidated mark sheets along with degree certificates.
Visit us for expertised counsultancy
Chennai
Bangalore
Mumbai
Pune
Hyderabad
Coimbatore
Cochin
4. Work experiences
A student may have experience in different companies, and it is important to show there is no gap between the date of application and completion of previous degrees. Some special courses need some sort of training or related experience which supports the study. It is better to have a study-related experience which helps you to pursue the course with some practical experiments. A full-time career is encouraged by universities that promote research degree candidates.
5. Health test certification
A candidate's health is a consistent one to enter an overseas country for education. No country wants to risk native people by allowing someone with a chronic disease, which could affect the entire community in the country. Every country has its own set of health checkups that are mandatory to allow someone into the country. For example, health tests from Apollo hospitals are approved in a wide range of countries around the globe.
6. SOP
Statement of purpose is a document that shows all the details about an applicant from studies to work experiences, which are considered as the most important document to file a student visa, which consists of the reasons related to the selection of course, university, and identification details of that applicant. GoUSA consultants in Chennai help to sort out the SOP in the right format and without any error. Reach out to a GoUSA consultant near you to make yourself a clear understanding of this thing.
7. Financial statement
Financial documents are another important thing to depict you have enough money to support your studies abroad, which guarantees the immigration office you will complete the study without any financial issues. A university always wants to make sure the student is capable enough to study in the university without any financial burden. These following are accepted to show your financial source for overseas education,
A bank statement
Income certificate from the revenue department of India
Income tax records from the IT department
Business related documents
8. Identification documents
Identification documents are crucial pieces of a book or paper that keeps a person's identity to avoid illegal operations, which may threaten human lives. A well-known ID for travel around the world is a valid passport issued by passport Seva Kendra which is to ensure the name on the application and document is the same.
9. Scholarship approval letter
Master degree courses have an option to apply for scholarships to continue the study. Some universities offer scholarships for research scholars who work on real-time issues due to technological developments, including economical and environmental problems.
10. Student visa
An approved copy of a visa is required to verify a student to stay in a particular country for study, we would suggest you read and verify all the required documents before filing a visa application either online or via paper. A visa says the validity and purpose of travel, which could be verified at any time when you stay in the country.

Concentrate more on the document preparation process and get your application approved by submitting the right documents at the right time. Looking for someone to assist you, reach GoUSA education consultancy for further details about the student visa document requirements.