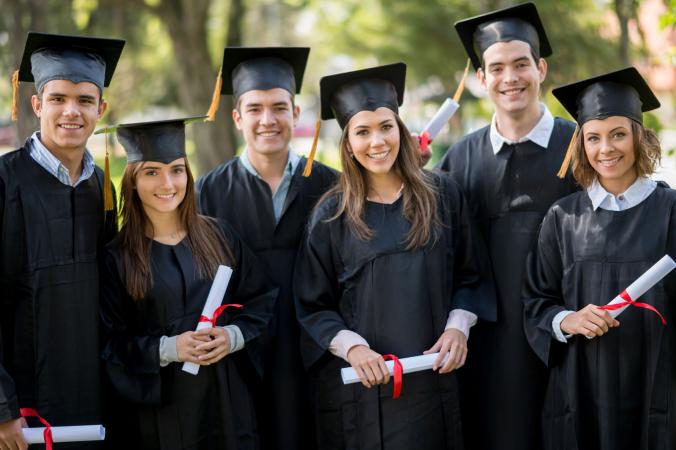 The USA has the highest international student population in the world, with millions of students opting to extend their academic and life experience in the United States of America. Nearly 10% of all students enrolling in higher education in the United States are international students, and the number is increasing day by day. The USA has been a global pioneer in education and boasts of the lion's share of top ranked universities in all major international rankings. Several countries, like the United States, offer many top universities and noble laureate academia, as the USA does. Almost 50 of the world's top 200 universities are located in the United States.

The USA is the most preferred choice for international students because of its thousands of colleges and universities, offering a wide range of programs to pursue undergraduate or graduate degrees in the United States. The country provides excellent support facilities for Indian students to study in USA. It is a highly flexible education system and attracts a large number of students with a worldwide reputation for excellence. America has a vibrant diverse culture, and its mixed society helps Indian students to easily integrate into American life. Universities in USA credited with countless patents and ground-breaking changes that provide an opportunity to study and compete with some of the best minds in their respective fields. The flexibility of applying to various fields of study and a wide variety of research and technology courses are unique features that is why enthusiasts are seeking admission in the United States.
Ask us how to
in top universities

Thank you for choosing us
Our experts will get back to you at the earliest
or
Why study in USA?
Find out why Indian students prefer to study in USA! The United States of America is home to the largest number of international students in the world. High-quality education, a unique curriculum, a multicultural atmosphere, and ample opportunities are some of the reasons why many Indian students choose to study in America. The system of education in USA is quite flexible. Students in the United States of America have the opportunity to study in a way that best suits their career aspirations and lifestyle. As an international student in the United States, you will meet people from all over the world. These people will give you the opportunity to share their background and explore new perspectives.

Excellent programs in a wide range of fields, optimal classroom experience, and sophisticated technology are some of the factors that make the United States one of the best countries to study abroad. International students may receive financial support in the form of full or partial scholarships, research assistants, teaching assistants, graduate assistants, paid internships, or part-time job options. Students can apply for Optional Practical Training after graduation, which enables them to work 12-36 in their chosen field within a few months of completing the course. The average salary in the United States after a four-year degree reaches $ 61,000 $ 1,20,700 in the middle of the career.
Top reasons to study in USA
One of the biggest reasons behind studying in the USA is that education gained in this country opens doors to better employment wherever students go. Starting from innovative teaching methods and world-recognized institutions to the leading mindset of providing high quality education, the United States of America has made everything to help students achieve their true potential. The nation has been one of the most favored choices of education to lead the minds of the past. You will find one of four famous leaders who have completed their higher studies in the USA. That ensures that you will remain completely optimistic that your goals will be fulfilled. Below is the list of top reasons why study in USA.
Excellent academic
Flexible education system
Excellent support system for international students
Cultural diversity
Education cost is low
Secured country for international students
Proper guidance and support for international students
Thousands of subjects are to choose for higher studies.
So the United States is one of the most popular destinations in the world for higher education. With an outstanding reputation for world-class research and top-notch universities and colleges, the master's degree in the USA is recognized and respected by employers and educators worldwide. Besides the higher education provided by the country, the United States also has vast research opportunities and the government provides funding for employment opportunities for students.
Study in USA benefits
USA is the perfect place to develop excellent language skills
Educational institutions in America are one of the best institutions in the world, and qualifications are recognized and tested internationally
USA institutions offer excellent selection and help students in blending vocational and academic courses that they choose.
Degrees in the USA can easily be customized according to the interests of the students. They often cover a variety of specialized subjects.
American students have the opportunity to be taught by the world's leading professionals and educators. They also benefit from the consistent support they receive from teachers
The study and teaching system in the United States gives students the freedom to use their creative abilities and develop their confidence.
Top Universities in USA
Arizona State University, Phoenix
Northeastern University, Boston
University of Arizona, Tucson
University of Illinois, Chicago
George Mason University
Top courses in USA
Computational Engineering
Mechanical Engineering
Business Analytics
Data Analytics
Information Systems
Business Administration
Healthcare
Cost of studying in USA for Indian students
The cost of education in USA depends on the level of study that is undergraduate, postgraduate, or Ph.D. The cost often varies depending on the institution, whether public or private. The Bachelor's degree fee can range from $12000 to $49000 per year, while postgraduate fees can range from $12000 to $ 30,000 per year. International students can get financial aids and institutional grants based on excellent academic and standardized test scores, thus reducing the cost of their education in the United States
Scholarships in USA for international students
Many of the US universities offer some kind of financial support for international students, so your chosen should be your first port of call when considering funding. According to the Fulbright Commission, over 600 American universities offer scholarships worth $20,000 to international students
Study in USA consultants
GoUSA is India's first consulting organization solely concentrating on US education. GoUSA as the best USA education consultants in India strives to present a platform for hassle-free and honest counseling and process guidance for prospective students in India. If you are planning to do your bachelor's, Master's and Ph.D., don't keep wondering about your chances of getting through to university or which program to prefer. Call 98840 54914 for more details.