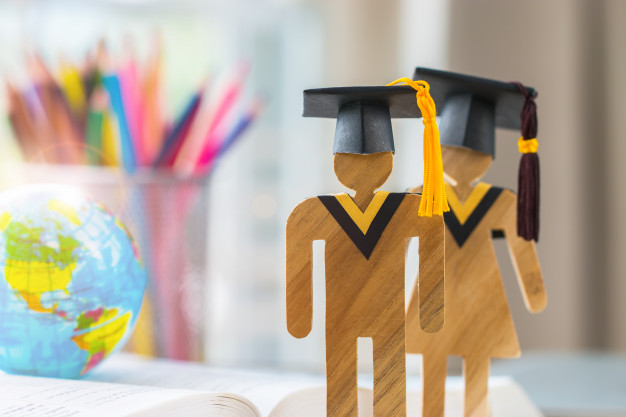 Starting a career in USA is not a big deal, if you do with the right procedure. Some people drop their idea of doing higher studies in USA because of the fiscal situation. But proper research will help one to get free education and improve their career with a minimal cost and even free for specific group.

It is commonly believed that doing higher studies in USA is expensive but one can study at a minimum expense. An International student can get scholarship for their entire period of study. There are several universities offer fully-funded programs which tuition fee is completely free. Higher education or tertiary education is higher in most of the universities especially for International students.
Ask us how to
in top universities

Thank you for choosing us
Our experts will get back to you at the earliest
or
College includes three types of educational institutions in USA that are as follows,
Universities
Community colleges
Arts colleges
Most of the free education availed by universities are for domestic students only but some universities are offering free education international students as well. International and domestic students can apply for educational scholarships and apply for tuition fee waiver for research scholars. GoUSA educational consultants help one to get place din better universities that have an option to avail free tuition fee for international students.

There are several steps to start your career in USA College or educational institution as follows,

First of all, one who is interested to study in USA for free has to find the universities and colleges that are offering education without tuition fee. Most universities run by either donations or public funding. In most cases universities want international students to work on campus or may require you to do volunteering work.
Secondly, there are many colleges which offer fully funded scholarship programs, but there are limitations to apply for this category. You may think free education is not as quality as paid education. But still it is a wonder that universities and colleges with free education option top in the university ranking. Most of the scholarship programs are funded by universities and some government scholarships are available too. Government Scholarships includes Foreign Fulbright program and Humphrey Fellowship Program. Both of these are available for international students. Foreign Fulbright Programs includes scholarship for tuition fees, airfare, and living expense, textbooks and health insurance. The second one helps experienced professionals who participate in global and USA issues.

Professor's at university will assist you to get a work in the campus and their contact from outside will secure you a job after completion of your course of study. You can apply for internships at companies near your place of living or near your university, based on your experience and qualification.

Post graduate education or graduate degree in USA is globally recognized by companies and institutions across the globe. Millions of opportunities available which accepts the graduation from USA.

Completing education free in USA also helps one to develop skills to for professional and management positions. The GoUSA consultant in India has contact with most of the universities and colleges from various states in USA which provides free education.

The following are the universities offer free tuition fee for international students,
Yale University
Princeton University
Cornell University
Duke University
Harvard University
University of Pennsylvania