USA Visa Documents and Requirements for Indian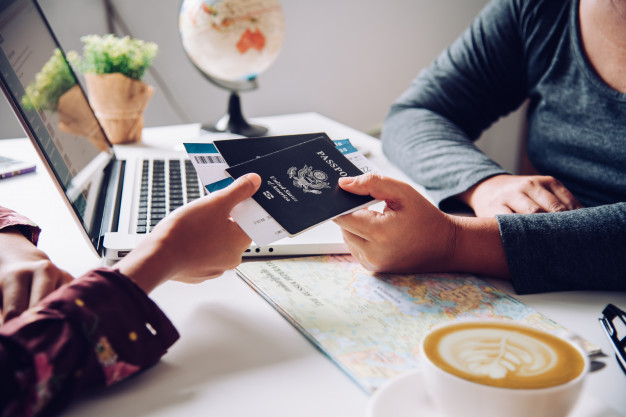 GoUSA consultancy is one of the most famous study visa consultants for USA student visa application. Whoever wants to travel to USA may require a visa to enter into the country. US visa have different categories and it depends on the type of entry that one required. Foreign nationals are who are planning to study in USA are required to obtain a Study visa from American immigration department. There are some basic requirements are mandatory to file a visa application. Each requirement should be fulfilled to receive a confirmation from your visa application.
Ask us how to
in top universities

Thank you for choosing us
Our experts will get back to you at the earliest
or
USA Visa Documents and Requirements for Indian
The following are the mandatory basic requirements for USA visa,
USA visa application form
You can fill it online through AVATS, US visa application facility and you have to print and self-attest the form.
A valid passport
A valid passport means that it should have validity of at least 6 months after the date you intended to live in the country. And also, it has at least two blank pages, applicant need to submit the original passport.
Photograph
An applicant must include a recent photograph which has taken within last 6 months and has to meet the USA photo requirements.

Applications with improper copy of photo could be declined.
Proof of payment for your visa application
A copy of visa payment receipt should be included in your application and not needed if you apply directly through a Irish consulate in your country because you can pay directly at the office either by cash or card.
Residence certificate
It's a proof that confirms your legal residency status in the country which you are applying from. You have to include a copy of your Identity which confirms your legal resident status. Keep in mind that you have stayed at least 3 months prior to your departure to USA.
Employment or Study documents
If you are student you must submit a copy of offer letter from your school which should include your course of study and confirmation of you will leave the country after your study.

If you are travelling for work you should include a Job offer letter from your employer and immigration department may verify your employment information from your employer.
Proof of funds
It depends on the type of visas you are applying for which means that there is no predetermined amount. There are several cases as explained below,
Own funding applicant

Need three recent pay slips
Bank statements from past 6 months
Deposited amount from Irish bank which covers the living expense

Sponsored funding

This is especially for work visa applications. They can get a letter from your employer which shows that they are going to cover your expenses.
Letter of explanation
LOE or SOP is a letter from the applicant which shows your personal assessment and purpose of travel to USA. Whatever you mentioned in this, you have to keep a copy of supporting document which is better to avoid refusal of your VISA.
IMPORTANT NOTE
All documents should be submitted in English. If you don't have in English translate to English and should be notarized.
Do not submit original documents unless otherwise stated.
All letters must be no more than 4 weeks earlier than the date of application
Additional documents may be required for some cases, so be prepared always.
For further information, contact your nearest GoUSA consultants.