What are the best data analytics courses in USA?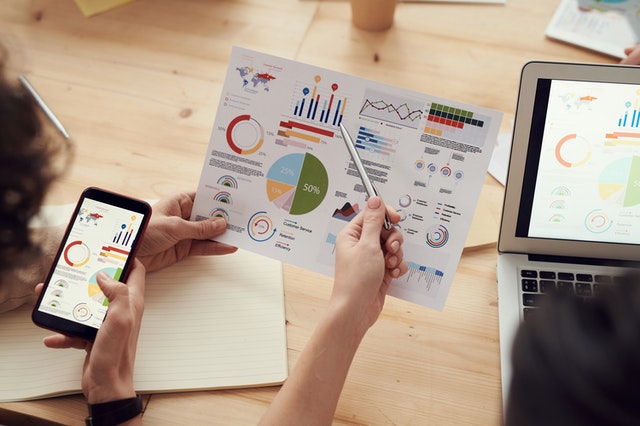 Data Analytics is designed to prepare you for the fastest growing career opportunity in modern history, with the highest demand. Move into the realm of multi-dimensional databases and data-driven models. The curriculum of the Data Analytics Course includes ideas and techniques. The topics are such as simulation, data processing, data analysis, data visualization, the large-scale data-based inquiry into large data, non-standard design methods, algorithmic techniques, machine learning and optimization. To deal with problems that comes with large amounts of data such as memory and computational speed.

Data Analytics is a fast-growing industry as companies compete to use the valuable data they collect. If you want to develop your data analytics career and use the need for the role, you may want to consider getting your master's degree. A Master's degree in data analytics will set you apart from other candidates who will qualify for higher positions and compete for the same jobs.
Ask us how to
in top universities

Thank you for choosing us
Our experts will get back to you at the earliest
or
Benefits of Studying Data Analytics Course in USA
Earn merit-based, partial scholarships.
If required, self-paced courses to develop or brush up on foundational skills in mathematics and programming.
Acquire skills in data mining, formulate predictive models, interpret information, and express data mining.
Data Analytics Courses in USA
Data analytics courses are the most popular courses in the United States. The main reasons for studying data analytics in USA are that you will have the required skills to design yourself as professional data analysts for a long time. Using a variety of computational methods, you will be able to solve complex scientific issues and analyze massive data sets. MS Data Analytics in USA helps to develop a variety of practical programming and data analytics skills, including high-performance computing applications. Graduates can choose to work in some specific sectors in data analytics, quantitative modeling in finance, computational science and engineering due to the unique combination of modules and skills provided by the program,

MS in data analytics in USA is not the only degree that can help you swim if you are interested in jumping into the pool of data available worldwide. For various other similar programs, you may also apply. AI, machine learning, big data, data mining, data analytics are some of these topics, all intertwined with each other. These systems together belong to one parent stream of data science and analytics and are the gateway to the immense data that has reached the business world by making its way through digitization.

Some of the courses taught to Masters in Data Analytics graduates studying in USA are Information Research Review, Machine Learning, Statistics and Optimization, Information Project Proposing, Database and Data Management, Technology, Innovation, Large-scale Data Engineering, Business and Society, Introduction Artificial Intelligence, Text Analytics and Visual Analytics.
Visit us for expertised counsultancy
Chennai
Bangalore
Mumbai
Pune
Hyderabad
Coimbatore
Cochin
Best Data Analytics Course in USA
Data Analytics courses in USA are blooming with the increase in demand for data analysts. If it is said that the Data Analytics Course in USA is the future demand, it would be an underestimate. The importance of the Data Analytics courses in USA and worldwide has increased with this rise in data and the lack of professionals to evaluate and interpret the same. MS in Data Analysis in USA courses are meticulously designed to allow people with the skills to analyze. The best data analytics courses in the United States extract important insights, identify properties and develop new data center technology.

Data Analytics courses in the United States can help a newcomer achieve the much-needed computational and analytical skills to take the first step in their life. In the USA, best data analysis programs are designed to ensure that people are ready for the industry. Data analysis programs in the United States are among the best in the world. Data Analytics courses in the USA are best suited for people with technical, engineering and analytical backgrounds. The best data analytics courses in USA are blended with cybersecurity, artificial intelligence, machine learning tools and more to enhance versatility.
Top Data Analytics Courses in USA 2021
Choosing the best course in the top universities in USA is an essential thing for those who wish to study abroad. Don't worry! GoUSA helps you to choose the best data analytics courses in USA. Below is a list of top universities that offers the best data analytics courses in USA.
| Top Colleges and Universities in USA | Best Data Analytics Courses in USA |
| --- | --- |
| American University Washington | Master of Science in Analytics |
| University of Oklahoma Norman | MS in Data Science and Analytics |
| University of New Hampshire Durham | MS in Analytics |
| Georgia State University Atlanta | MS in Data Science and Analytics |
| Canisius College Buffalo, New York | MS in Data Analytics |
| University of Mississippi Oxford | Master of Accountancy and Data Analytics |
| Northeastern University Boston | MS in Data Analytics Engineering |
| Tiffin University Tiffin, Ohio | MBA in Data Analytics |
| George Washington University | Master of Science in Data Analytics |
| Texas State University San Marcos | MS in Data Analytics and Information Systems |
| Webster University Missouri | MS in Data Analytics |
| Duquesne University Pittsburgh, Pennsylvania | MS in Analytics & Information Management |
| Troy University Troy, Alabama | MBA in Data Analytics |
| Virginia Commonwealth University Richmond | Master of Decision Analytics |
| College of Charleston Charleston, South Carolina | M.S. in Data Science and Analytics |
| University of Bridgeport | M.S. in Analytics and Systems |
| Pace University New York City, New York | MS in Accounting Data Analytics and Technologies |
| Husson University Bangor, Maine | MBA in Data Analytics |
| Ohio State University Boston, Massachusetts | MBA in Data Analytics |
| Northwest Missouri State University Maryville, Missouri | MBA Business Decision and Data Analytic Emphasis |
| Dakota State University Madison, South Dakota | Master of Science in Analytics |
| University of Central Florida Orlando, Florida | Master of Science in Data Analytics (Big Data) |
| Florida Atlantic University Boca Raton, Florida | Master of Science in Data Science and Analytics |
| Long Island University Post, New York | Master of Science in Data Analytics and Strategic Business Intelligence program |
| New England College Henniker, New Hampshire | Master of Science in Data Analytics and Business Statistics |
| State University of New York College Old Westbury, New York | Master of Science in Data Analytics |
| State University of New York Plattsburgh, New York | Master of Science in Data Analytics |
| Johnson & Wales University Providence, Rhode Island | Master of Science in Data Analytics |
| Drew University Madison, New Jersey | Master of Science in Data Analytics |
| Alliant International University San Diego, California | Master of Science in Data Analytics |
| San Jose State University San Jose, California | Master of Science in Data Analytics |
| St. Thomas University Miami Gardens, Florida | Master of Science in Big Data Analytics |
| University of Findlay Findlay, Ohio | Master of Science in Applied Security and Analytics |
| Louisiana State University Baton Rouge, Louisiana | Master of Science in Analytics |
| Harrisburg University of Science and Technology Harrisburg, Pennsylvania | Master of Science in Analytics |
Data Analytics Core Courses in USA
Database Modeling, Design and Implementation
Probability and Statistics for Analytics
Artificial Intelligence
Data Mining
Machine Learning
Data Warehousing
Information Visualization
Available Electives Include
Big Data Processing and Cloud Services
Optimization Methods for Analytics
Modeling for Insight
Big Data Architecture