Why is the ACT and SAT Important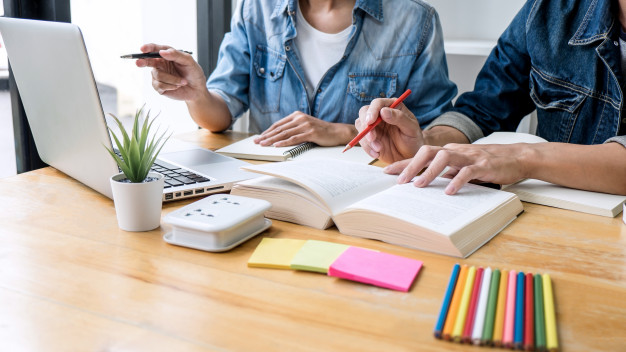 The ACT is a common entrance test accepted widely by universities and colleges in US to make decision on admission applications. It's a MCQ type and paper based written examination guided by ACT, Inc. The main purpose of this test is to evaluate a student's readiness by comparing with other applicant's score. In common, most of the admission officers review standardized test scores along with courses one took and letter of recommendation from professors and extracurricular activities, admission interviews. The importance of ACT score varies from college to college. Many students take ACT, SAT or both during spring or fall courses either junior or senior year. Re-taking the test to reach the required score will help one to get the desired course.
Ask us how to
in top universities

Thank you for choosing us
Our experts will get back to you at the earliest
or
For students who are interested in comparing SAT and ACT, the board of colleges and ACT organization adds a conversion chart to compare the scores. According to report from 2020, the average SAT score was 1051 which equals to 20.6 in average ACT score. The SAT has 154 questions, whereas 215 for ACT. Total SAT score range 400-1600 and for ACT has 1-36 as mentioned earlier.

Colleges in USA require either ACT or SAT tests as key part of the admission process. In general ACT test takes 2 hours and 55 minute. (Additional 40 minutes for ACT with writing).

ACT has following sections,
English
Maths
Reading
Science and
Writing (Optional)
ACT has a maximum score of 36 and 21 in average. Each section is scored on 1 to 36 point scale and writing will be separate from the rest of the sections.
Advanced Placement Courses
AP program is a path to your future, AP courses in high school would give applicants an advantage in college by earning college credit, advanced placement. In addition to this it will save your money and time, even let your application stand out to many college level works. The AP course is available for high school students in the US and around the world to challenge themselves in exploring and earning college credits in terms of placement. AP program gives you an opportunity to get familiar with the course work, time management, critical thinking and advanced report writing knowledge. It is often seen that many students discovered their field of interest after taking AP courses.

There are more than 30 AP courses available to start-up such as arts science courses, English, history, computer and culture courses. Students can choose their own course based on their interest and knowledge they have on a particular subject and even based on their passion.