Requirements to Study MBA in USA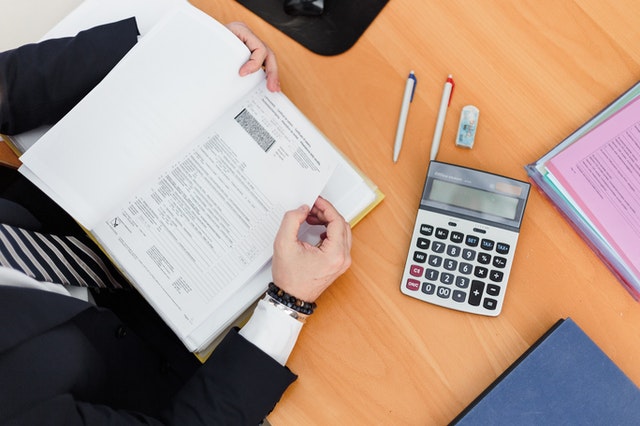 MBA is the popular master's degree in USA. For each professional pursuing an MBA degree in USA is a dream. The USA is viewed as one of the top educational destination for seeking MBA degree. Cutting edge foundation, top notch education system, job opportunities make the United States of America one of the most preferred educational destination for MBA aspirants. Every year in India, half of the students prefer to do their MBA degree in USA.

MBA in USA is the best option for pursuing higher studies. Indian students searching for postgraduate degree in business and in the most recent decade, the quantity of Indian students studying in USA is doubled. Nearly 2,00,000 Indian students are studying MBA in USA. This denotes a phenomenal increment of 12% regardless of hypotheses on post-study permissions concerning work permit and visa rules.

The greatest challenge the students face is how to apply for MBA in USA? USA education consultant will help the students in the application process, and documents require to study in various business schools in USA. To pick up an admission for MBA in USA's top business schools, GoUSA has listed down the requirements for MBA in USA for international students. This will provide a clear view about the admission requirements for pursuing MBA in USA.
Ask us how to
in top universities

Thank you for choosing us
Our experts will get back to you at the earliest
or
Requirements for MBA in USA
Application Forms
Students must send enquiries at least 12 to 15 months before the proposed date of admission. There are two different ways to get the application forms.
Application Forms through email: You can get application form from the university websites. The application form must be filled online and request for the application material.
Downloading from the college site: Many business schools' website in USA have download and print option their application form.
Admission Procedure for MBA in USA
Here is the eligibility criteria for MBA in USA
Transcripts and academic records
Academic records is one of the main integral factors to get admission in a business college in USA. Most business colleges expect you to have a sensibly decent academic record. Every college has its own requirements for MBA in USA, which are adaptable relying upon the candidate's profile.

The foremost requirement for MBA in USA is the candidate must complete at least 16 years of education. 12 + 4. This may turn into an issue for Indian students who have studied B.Sc/B.Com/B.A. program bringing about just 12 + 3 = 15 years of schooling. In such a case, candidate should apply to the business schools in USA who accept 3 years of bachelor's degree. Either 3 year or 4-year degree program, the students must have an impressive academic score (GPA score). MBA application form will be rejected if your GPA score is less.
GMAT/GRE score
GMAT is the main exam to get admission for MBA in USA's business college. GMAT score is needed by all business colleges in US. MBA in USA without GMAT exam is impossible.

Secure a decent GMAT/GRE score is one of the main eligibility criteria for any great business college in USA. To get admission for MBA in USA, candidate must score more than 600 in GMAT exam. The candidate need to attach the GMAT score report along with the application.
TOEFL
Trial of English as Foreign Language (TOEFL) is a well-known English capability test acknowledged by most of the business colleges in USA. Apart from GMAT, international students from non-English speaking countries need to take TOEFL exam. TOEFL tests the candidates' understanding of North American English as it is spoken, composed and heard in a academic settings
Work Experience
Work experience required for MBA in USA is one of the main eligibility criteria for business college admission in USA. The candidate must have a couple of years of work experience for pursuing MBA in USA. But it is not mandatory for all the business schools to get admission for MBA in USA

Resume plays a vital role in your application. The candidate must include the professional work experience details like positions held in the company, achievements and scope of work. MBA in USA without work experience is also possible.
Letter of Recommendation
A recommendation letter is a signed statement from an individual who knows you well professionally or has encouraged you in a subject that is related to the course that you have applied to the business colleges in USA. Educators are asked to rank candidates in their letters of recommendation, which encourages admission officers to find out the academic qualifications of unfamiliar students.

Numerous business colleges for pursuing MBA in USA have their own format and questions that must be replied by the individual who is giving the letter of recommendation for your sake. Letters, which don't give enough data, can be rejected by the business colleges in USA.
Personal Essays
Personal Essays plays an important role in admission for MBA in USA. It helps to analyse your skills and assess your subjective capabilities apart from GPA, GMAT scores. If your personal essays is impressive, then it is easy to get admission for MBA in USA's renowned universities like Sloan or Booth School of Business regardless of whether your GMAT score was under 600 or GPA was under 3.0. The candidate is highly recommended to describe his leadership qualities in their personal essays.
Visa Requirements for MBA in USA
To study in USA, the candidate need to have USA student visa to pursue MBA in USA. For this, you must contact the US Embassy office closest to your area. For academic purposes, candidates are asked to apply for F1 student visa also the student can stay back for 1 year after their MBA degree in USA.

The essential documents required to carry the student visa are:
Passport.
Passport size photograph with white background (50mm x 50mm)
If your student visa is rejected, no need to lose hope.

GoUSA, best USA education consultant is ready to help you. Our USA education consultant will help you regarding the requirements to study in USA. Feel free to contact our USA education consultant.