STUDY IN USA WITHOUT IELTS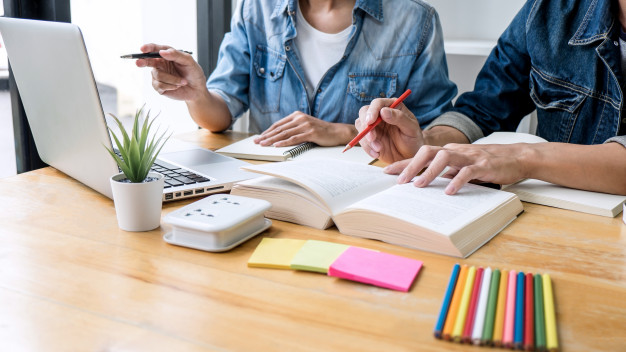 USA is the country famous for its quality of education and job opportunities after study. However, the most students prefer to study in USA even the cost of education is high. The reason behind is that the career improvement after study which leads to better quality of life. On the one hand, getting an admission in universities might demotivate them because of strict evaluation and selection of applicants and criteria is a big deals such Language proficiency tests like IELTS or TOEFL. Many aspirants do not want to sit for IELTS exam. There are many choices are available for one to get admission in US universities without IELTS.

The following steps are included in the application process to precede study in USA without IELTS.
Ask us how to
in top universities

Thank you for choosing us
Our experts will get back to you at the earliest
or
Step 1 : Choosing university for study in US without IELTS
Find the best university that suits for you by doing some research on university and field of study you wanted to enroll to.
Each university has its own eligibility and based on ranking you can select your university
Fill out and submit an online application in the shortlisted universities and colleges
Step 2 : Interview
Once your application has been selected by the university, you may require attending a personal interview through Skype.
They check your language level during the interview process
This interview has to be attended in a positive manner to help you get admitted in university
Step 3 : Fees and other costs
Once you are selected by the university you will receive a letter of acceptance from the university to confirm you are accepted for the program.
With the letter you have to pay tuition fee for the program.
Step 4 : Apply for student visa
You can apply for US study visa without IELTS If you have an international degree and done your studies in English you are not required to sit for IELTS exam. However, you have to enroll for a language course in addition to the course you are applied. On the other hand, if you are applying from an English speaking country you can apply for student visa without IELTS.
Criteria to study in USA without IELTS
In order to get admission at US University without IELTS there are some criteria followed by universities to shortlist the applicants.
If an applicant is from native English speaking country and first language is English the candidate does not need IELTS or TOEFL.
If you are attended any secondary or diploma course inside the USA you don't have to write a language proficiency test. But the program should be at least one year.
For applicants without IELTS universities offer Intensive English learning programs as substitute of proficiency exams like IELTS or TOEFL.
Apart from that, there are several summer programs available for International students who were not able to take the language proficiency due to the pandemic or some other reason. They can use our expertise to match the Universities English language requirements. They can also be availed to meet the USA study visa without IELTS 2021 criteria.
In addition to the above some universities offer Bridge courses who are lack of language and needs admission in US university or college
In some cases you are not asked to submit proof of language if you are studied secondary school or undergraduate degree in English.
ESL course means English as Second Language is a language course for international non English native speaker.